1 BEDROOM | 2 BED | 1 BATH | SLEEPS 3
Don't Pay a 15% Booking Fee When You Can Only Pay 8% for the Same Place with AirRentalz
Awake to morning birdsong in this light-filled space that's as calming as it's charming. Catch the sun on the patio or simply enjoy the view through the adjoining doors while dining inside.
A writing desk and big walk-in closet complete the picture.
Wide doorway to the home's entrance

Well-lit path to entrance

Wide hallway clearance
Venice, California, United States
This is a great neighborhood, close enough to all Venice has to offer but not stuck in the middle of it. It's just steps from a huge park with basketball courts, tennis courts, baseball fields, and playground, with a golf course over the street.
Distance from Los Angeles International Airport , 12 mins by car without traffic.
Host
Hi, I'm Suzan : I have lived in Venice for about 17 years. I work out of my home, but spend time with friends rollerblading, seeing movies and going to happy hour. I am a member of the Santa Monica Rotary Club. We do good works both locally and internationally - which is very important to me. I love to travel, but don't get to do it as much as I would like, so meeting wonderful people from all over the world is a perk of being an host - and I thoroughly enjoy it! I recently started cost-hosting for my sister's home in Morro Bay. She lives nearby, which I think is important, since a local person can help if there are issues. I will be on the property and available for anything you need during your stay.
Pricing 
From USD $175 per night average plus cleaning fee.
Payable 50% deposit to secure booking.
Balance 7 days prior to arrival.
Hosted by Suzan
"The garden is always green and if you are here when the passion fruit is blooming, I always share! "
Sleeping Arrangements
Bedroom 1 - 1 Queen bed | Open area couch fold out sleeps 1
100% refund if cancelled at least 60 days before arrival date. 50% refund if cancelled at least 30 days before arrival date.
Check-in: 4:00 pm
Check-out: 11:00 am
No parties/events. No smoking,
Amenities: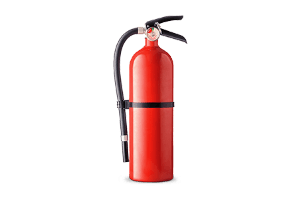 The World famous Venice Beach Boardwalk is not to be missed. If you are visiting the Los Angeles area, you owe it to yourself to come to Southern California's number one visitor attraction. Stretching about one a half miles along the manicured sands of the Pacific Ocean, the boardwalk is a large part of what makes Venice unique. On the west side of the "walk" are hundreds of street vendors and performers. You can see everything from break-dancing to broken glass walking. Mimes to musicians, jugglers to jesters and everything in between make up the human landscape. You can have your fortune read, get a temporary tattoo or have your name written on a grain of rice. If souvenirs is what you are after then the boardwalk is the place to go. The Westside offers unique arts and crafts, odds and ends and one of kinds only obtainable here. Paintings, photos, rocks of various sorts and sculptures are among the popular offerings. On the Eastside are the store fronts of the boardwalk. Here you will find every sort of t-shirt under the sun. From the politically motivated to sexually charged to the plain old Venice Beach t-shirt there is sure to be one for everybody. In addition, there are tattoo and piercing stores, skate and surf shops, medical marijuana dispensaries and more. You can buy sun glasses, vaporizers, beer and shoes. This is all in addition to the large selection of restaurants, juice spots and bars. In summary, packed into its one and a half mile, the boardwalk has more diversity in demographics and retail then probably anywhere else in the world. There is reason it so famous. Come and see for yourself!